Brownie Muffins: vegan and gluten free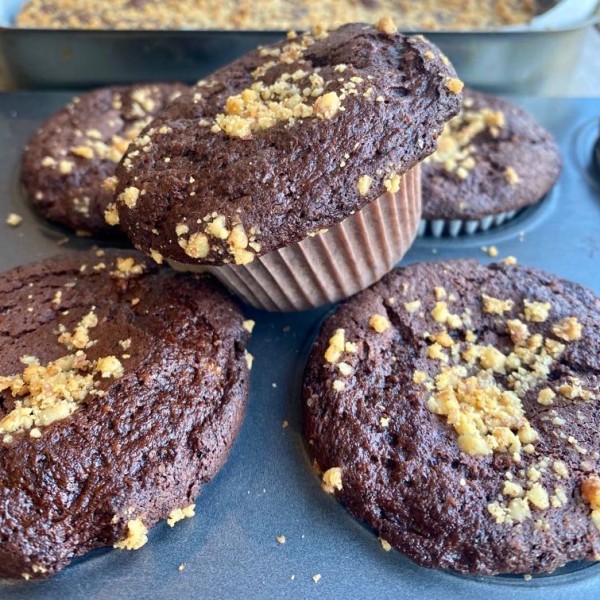 Nuts and chocolate, sooooo much chocolate! The brownie is the favorite of chocolate lovers. Our surprise because not only does it have a light texture, but it also melts in your mouth!
Ingredients: 70% dark chocolate, sugar, vegetable margarine, organic virgin coconut oil, Orgran Easyegg, organic applesauce, biodine gluten-free flour. Mica, organic gluten-free vegetable milk, cocoa, natural vanilla, yeast >> Allergens: Might have traces of egg, dairy and other nuts.
From our workshop to your house only in 24 hours
SIZE 1:
6 units
Muffins
SIZE 2:
12 units
Muffins