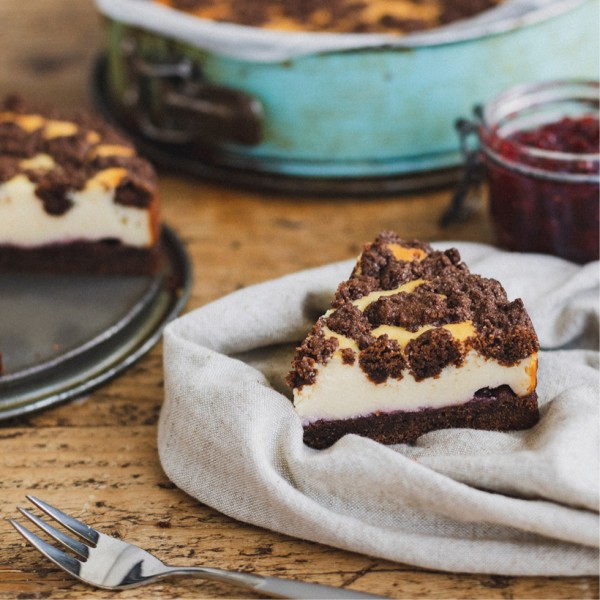 Chocolate cheesecake rasperry crumble !!! It is a cheesecake with chocolate biscuit base, chocolate crumble topping and a thin layer of raspberry jam. Come on, a sin to commit! Ingredients: flour, sugar, butter, cocoa, egg, natural vanilla, salt, quark cheese 0.1% mg, raspberry jam.
From our workshop to your house only in 24 hours
SIZE 1:
Mould 16,5cm
4-6 portions
SIZE 2:
round mold 20cm
6-8 portions
SIZE 3:
Round Mould 27cm
10-12 portions
Si quieres compartir tu producto con más personas, te lo entregaremos cortado, así únicamente lo sacas del embalaje y lo pones en la mesa.