Aubergine, red pepper, brie cheese and walnut coca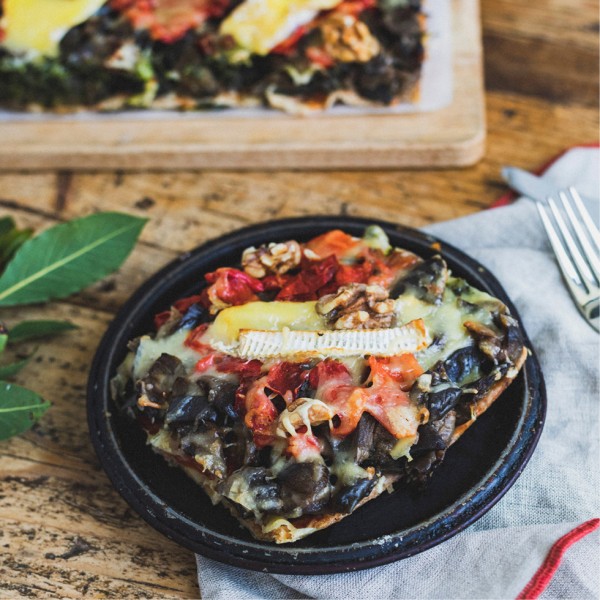 The thin base with a part of wholemeal flour, tomato sauce made by us, aubergine and almost candied red pepper! Brie cheese and walnuts give the final touch in both taste and looks! Ingredients: Aubergine, red pepper, virgin olive oil, garlic, salt, homemade fried tomato, bay leaf, grated cheese, brie cheese, walnuts, flour, wholemeal flour, yeast, water.
From our workshop to your house only in 24 hours
SIZE 1:
a strip
3 portions or 12 portions "pica-pica"
SIZE 2:
Baking sheet 33/39cm
9 portions or 36 portions "pica-pica"
Si quieres compartir tu producto con más personas, te lo entregaremos cortado, así únicamente lo sacas del embalaje y lo pones en la mesa.