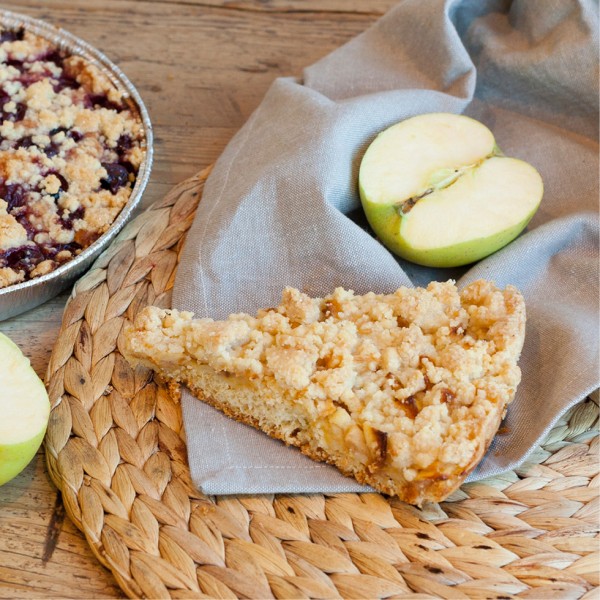 The crumbles classic! The apple provides a soft and caramelised texture, and is covered with a sweet and crunchy dough... for breakfast, dessert or snack, it is always successful! Ingredients: Apple, flour, sugar, eggs, butter, almond, natural vanilla, yeast.
From our workshop to your house only in 24 hours
SIZE 1:
Round mould 20cm
3-4 portions
SIZE 2:
Mould 32cm
10-12 portions
SIZE 3:
Mould 35/39cm
up to 36-48 portions
Si quieres compartir tu producto con más personas, te lo entregaremos cortado, así únicamente lo sacas del embalaje y lo pones en la mesa.