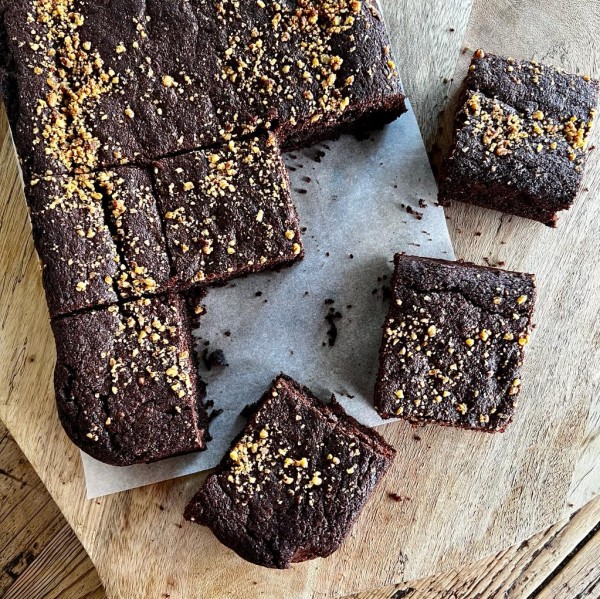 Walnuts and chocolate, sooo much chocolate! The brownie is a favorite of chocolate lovers. Ours is surprising because not only does it have a light texture, but it also melts in your mouth! Ingredients: 70% Chocolate, sugar, butter, eggs, walnuts, flour, yeast, milk, cocoa, natural vanilla.
From our workshop to your house only in 24 hours
SIZE 1:
Mould 18/25cm
10-12 portions
SIZE 2:
Rectangular Mould 22/23cm (BROWNIE)
20-25 little portions
SIZE 3:
Mould 35/39cm
36-48 portions
SIZE 4:
Heart Mould
6-8 portions
Si quieres compartir tu producto con más personas, te lo entregaremos cortado, así únicamente lo sacas del embalaje y lo pones en la mesa.