Spinach and carrot Quiche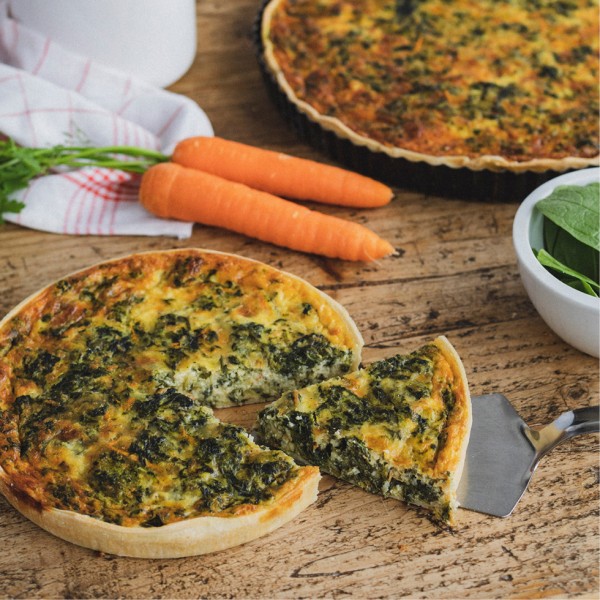 Spinach can have no better destiny than being the protagonist of a quiche. And with a little bit of carrot we give it the last touch of excellence. Do you like spinach? You will love this quiche!! Ingredients: Eggs, grated cheese, spinach, carrots, single cream, flour, butter, water, salt, natural spices.
From our workshop to your house only in 24 hours
SIZE 1:
Round Mould 20cm
2-4 portions
SIZE 2:
Round Mould 32cm
10-16 portions
SIZE 3:
Motlle rectangular 35/39 cm
up to 64 small portions pica-pica style
Si quieres compartir tu producto con más personas, te lo entregaremos cortado, así únicamente lo sacas del embalaje y lo pones en la mesa.