Courgettes, carrot, yogurt and basil Quiche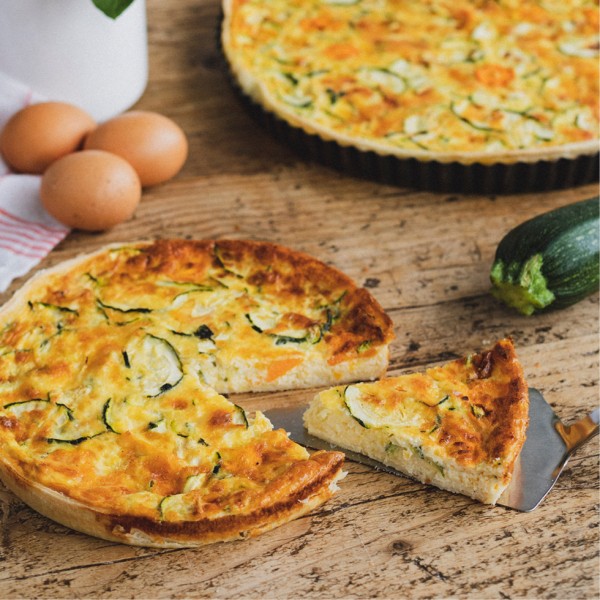 This variety of quiche is the lightest ever. In addition, basil gives it a very fresh and original touch. Ingredients: Eggs, grated cheese, courgettes, carrots, single cream, yogurt, basil, flour, butter, water, salt, natural spices.
From our workshop to your house only in 24 hours
SIZE 1:
Round Mould 20cm
2-4 portions
SIZE 2:
Round Mould 32cm
10-16 portions
SIZE 3:
Motlle rectangular 35/39 cm
up to 64 small portions pica-pica style
Si quieres compartir tu producto con más personas, te lo entregaremos cortado, así únicamente lo sacas del embalaje y lo pones en la mesa.