Gluten-free Marbled cake "Marmorkuchen" (chocolate and vanilla cake)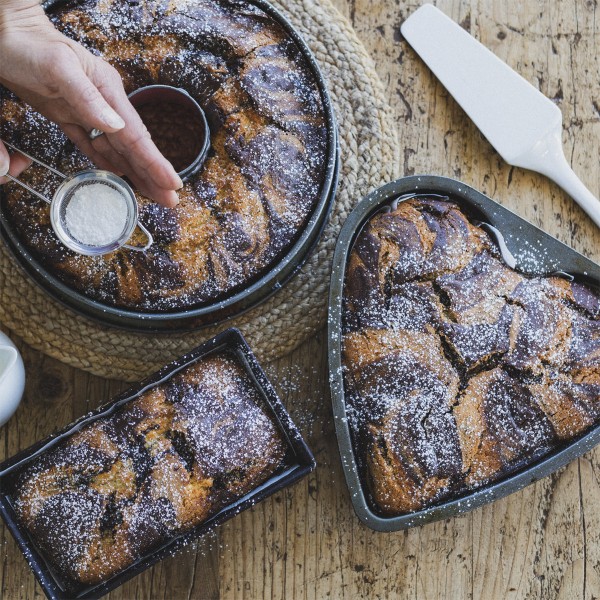 It is called "Marbled cake" because the chocolate and vanilla doughs are mixed and resembles the natural marble stone with its lines. This cake is a basic for the whole family, like the big ones and the little ones! Ingredients: our byodinamic gluten-free flour, sugar, eggs, butter, natural vanilla, cocoa, milk, salt, natural essence.
From our workshop to your house only in 24 hours
SIZE 1:
Small Cake Mould 21/9,5/7,5cm
6-8 portions
SIZE 2:
Heart Mould
6-8 portions
SIZE 3:
Mould 22/32cm
12-16 portions
SIZE 4:
Roll Mould 26cm
12-16 portions
SIZE 5:
Mould 35/39cm
36-48 portions
Si quieres compartir tu producto con más personas, te lo entregaremos cortado, así únicamente lo sacas del embalaje y lo pones en la mesa.